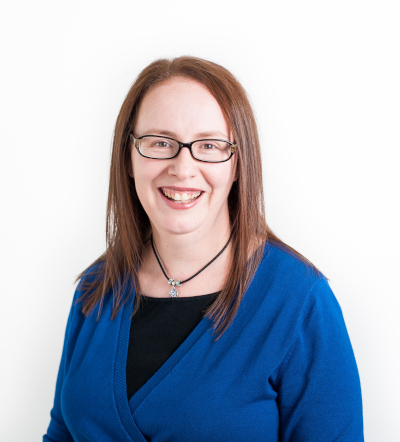 In our 'women in the property and infrastructure industry' series, we give you a little more insight into the talented women who form an integral part of the Barker Ryan Stewart team. This blog post features Lisa Wrightson, who is the Planning Manager / Heritage Advisor at Barker Ryan Stewart.
Describe your career path and how you have progressed to your current role.
After high school, I went straight to university where I completed a Bachelor of Town Planning at the University of NSW.  This led me to work in local government for about 16 years in five different council areas gaining a wide variety of experience, in strategic and statutory planning as well as specialisation in heritage, coastal, rural residential and social policy development.
I never thought that I'd ever work in private practice, however after working part time with Barker Ryan Stewart, I realised that I really enjoyed the work and the variety that it offered.  I've now been working almost full time for the Barker Ryan Stewart for about 6 years and in 2019 became the Planning Manager.
What does a day in your working life look like?
My workdays are varied, which I enjoy and can vary from tender and fee proposal preparation, to writing one of the wide variety of reports we offer, or site inspections and meetings which have more recently become virtual.  It is not only the work that is varied but also the location, this year alone has seen me undertake work in Kyogle, Muswellbrook, all parts of Sydney, Berry, Wagga Wagga, Bathurst, and Newcastle.
What is the favourite part of your role?
My favourite part of my role is the people I work with. I find that between the Barker Ryan Stewart team and our clients, there is always someone that helps make my day better.
How is your role integral to Barker Ryan Stewart's operations?
I'd like to think that my role ensures the planning team operates smoothly and is able to produce high quality work on time and to budget.
What have been some of the highlights of working at Barker Ryan Stewart?
I always enjoy seeing a project you have been working on come to fruition and be built and play an important part in a local community. Some of the new developments in Gosford CBD are now being built and becoming part of the landscape and it's exciting to see the area grow and develop and become a more vibrant centre.
Our annual conference and social events are also always a highlight as you get to catch up with staff from the other offices.
What is one thing that surprised you about working at Barker Ryan Stewart?
Initially it surprised me that I was enjoying working for a private consultancy, after getting over the initial surprise, I realised that I was working with a great bunch of people, doing a wide range of work and having fun.
How has Barker Ryan Stewart been able to support your career progression?
Barker Ryan Stewart have been very supportive of any professional development I've wanted to undertake.  I've attended a number of conferences / workshops and have even presented at one or two. 
I think what has really helped is our annual conferences each year, it gives us the opportunity to share our knowledge, have input into the company and build personal growth.
What do you enjoy doing outside of the office?
I love hanging out with my family and spending time in the country or at the beach.  I love building Lego and jigsaw puzzles as well, my most recent creation was the Lego Flintstones House which takes pride of place.
What are you looking forward to achieving this year?
With all the challenges that have been happening this year with COVID, I think I'm just looking forward to getting through the year healthy and happy. 
Workwise, I'm keen to make sure we can continue to provide quality planning work to our existing clients and hopefully meet and assist some new ones.